5 Reasons Why Online Casino Players Should Use Social Media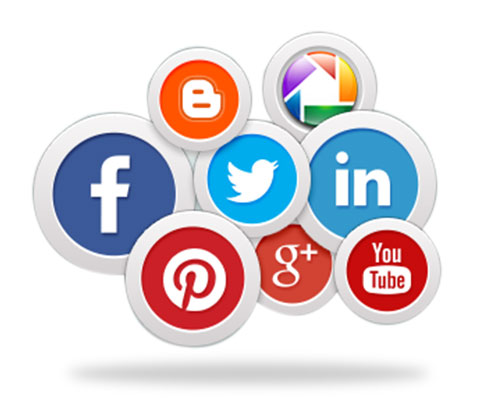 Can you believe that in 2015, 73% of the population in the United States has had a social network profile? This represents a 6% growth compared to just last year. It's not too surprising really, at least not when you consider the fact that you yourself probably log into you Facebook, Twitter, or Instagram account at least once each day. After all, social media is a fun and convenient way to keep in touch with loved ones and interact with your favorite brands.
This is one of the main reasons why social media has become incredibly important for businesses and big and small companies alike. It's not unusual for big companies to employ an entire team of online community managers and bloggers. Their job is to post pictures and video and interact with their online community members with the goal of encouraging them to interact with the brand and keep coming back for more.
Social Media Is a Great Tool for Online Casinos
Savvy online casino operators understand that social media is a great way to reach out to potential new players as well as their existing members. Social media managers can use Facebook and Twitter to send out notifications of new game releases and special upcoming promotions. Because this information is all delivered in real-time, they can entice players at the exact moment they are ready to play. The addition of images and videos can make their offerings even more compelling.
Social media is a great medium for showing some personality. Using humor can be a very effective way to capture the attention of potential players as it helps to set one casino apart from the rest.
Online Casino Social Media Caters to Players
When you're searching for a new online casino gambling destination social media can be an invaluable resource. Let's say you find a casino that has a great looking website and seems that it might be a great choice. Then you head over to their Facebook page and see that they haven't posted anything in the past year. And worse, all of the previous posts consist of unanswered player complaints. In just a few minutes you could possibly save yourself money and countless hours of frustration.
Conversely, imagine you stumble across an online casino that seems satisfactory, but you're just not convinced that it would be your best choice. However, a quick visit to their social media pages and you soon discover that they are frequently posting information about incredible new promotions, they are often launching new games, and they are quick to respond to any question or concern that a player might have. Suddenly, a casino that you might not have ever given a second look now becomes a favorite. An example of an online casino with a solid social media presence is Royal Vegas Casino.
Social Media Lets Players Communicate Directly with Online Casinos
Have you ever had an issue with a casino and yet it was virtually impossible to find someone who could help? This is probably one of the top five complaints from any online casino player. Social media is the ideal solution in cases such as these. Simply by posting a message to an online casino's social media pages, you are almost guaranteed a response; if not from a casino employee, then perhaps by another player who has had a similar experience and can offer some assistance. Casinos that are good at what they do are very responsive to the feedback they receive on social media. It is a great opportunity for them to show the world how they treat their members.