Best Online Bets
»
Back to advice from online gambling experts
»
Back to Online Casino Experts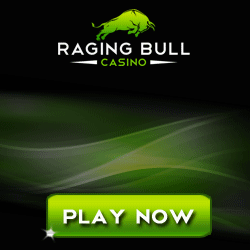 The following list indicates which software brand offers the best rules for the most popular games. Brands of software considered are Boss Media, Cryptologic, Microgaming, Real Time Gaming, Starnet, and Unified Gaming. The criteria for judging is the lowest house edge among all bets. For example when judging baccarat I only considered the banker bet, which is the best bet on the table. In the event of a tie on the best bet, as was the case in
online craps
, the second best bet was used to break the tie.
Sometimes an operator is allowed to set their own rules to some games. For purposes of this article I used what I found to be the most common, or default rules. All house edge figures used are based on basic or optimal strategy.
Baccarat: Boss Media, Microgaming, Starnet (tie)
All of these brands offer single-deck baccarat, with a house edge on the banker bet of 1.0117%. Note that the house edge is higher on the player and tie bets on the single-deck game as opposed to a shoe. Since the banker is the best bet.
Blackjack: Unified Gaming
Unified Gaming has a single deck game, the dealer stands on a soft 17, the player can double on any two cards, double after splitting is allowed, full no-peek, and resplitting is allowed. The player edge is 0.16%. Visit my section on playing blackjack online for more information.
Caribbean Stud Poker: Microgaming
Microgaming offers a more generous pay table than the usual one, lowering the house edge from 5.22% to 5.01%.
Casino War: Starnet
In the event of a tie after going to war Starnet pays 3:1 on the total amount bet, cutting the house edge to a mere 0.66%.
Craps: Boss Media
Boss Media allows 3X odds, always based on the amount bet. Their closest competition allows 2X odds. Although Unified Gaming only allows 2X odds the player may lay odds relative to the amount the player can win, unlike Boss Media. This coincidentally makes the combined house edge on the don't pass side equal between Boss Media and Unified Gaming. However the 3X odds makes the combined house edge on the pass side lower in the Boss Media game.
Deuces Wild: Unified Gaming
The Unified Gaming pay table returns 98.91%. Note that Casino Merlin (Real Time Gaming) has full pay deuces wild (return of 100.77%) but this is an exception to the usual Real Time Gaming pay table.
Jacks or Better: Microgaming, Real Time Gaming, Playtech (tie)
All offer full pay jacks or better with a return of 99.54%.
Joker Poker: Real Time Gaming
The Real Time Gaming pay table returns 100.18%. Note that this game involves a sequal royal jackpot.
Keno: Microgaming
The best return on keno is Microgaming's pick 13 with a return of 96.54%.
Let it Ride: Starnet, Cryptologic, and Real Time Gaming (tie)
All three of these brands follow the usual rules.
Pai Gow Poker: Unified Gaming
Only Unified Gaming allows player banking (every other turn).
Red Dog: Cryptologic
The greater the number of decks the better the odds are for the player. Cryptologic uses 8 decks for a house edge of 2.75%.
Roulette: Cryptologic
Cryptologic follows the Atlantic City rule of giving half back on even money bets if the ball lands in zero. This is slightly better than a single zero wheel, which can be found with Microgaming, Playtech, and Real Time Gaming, but only on the even money bets. If you must play anything other than red, black, odd, even, 1-18, and 19-36 then you should opt for a single zero wheel.
Sic Bo: Microgaming
Microgaming offers slightly better odds on some of the sucker bets. The best bet is still on the high and low, which pays even money.
Three Card Poker: Real Time Gaming
Real Time Gaming is the only brand of online casino software that I know of to offer Three Card Poker. They call it Tri-Card Poker and have stingier pay tables than the normal games. Their house edge on the ante & play bet is 3.83% and on the pair-plus bet is 3.49%.