Facebook Casino Games: Online Gambling Goes Social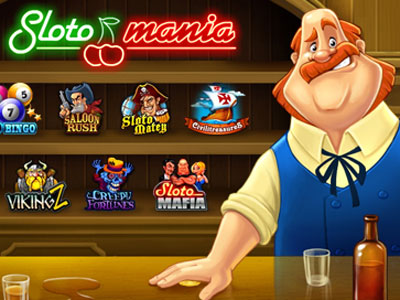 Facebook casino games are similar to the free games you'll find at most online casinos. Unless you are more than 18 years of age and you reside in the UK, you cannot play Facebook casino games for real money. Instead of playing for cash winnings, players living outside of the UK who like to play Facebook casino games compete for credits. The credits that players accumulate by playing Facebook casino games are a form of virtual currency. They can be used to purchase things like e-cards, virtual pets or homes, or to advance further and faster in the Facebook games.
Since the majority of gamblers can't play for real money on Facebook casino games, how do they attract players? Well, the simple truth is that, for the most part, they don't. If you compared the number of people who play at online casinos with the number of people who play Facebook casino games, you'd see that a relatively small number play the social games. However, that's still a pretty substantial number when considered on its own. Slotomania, one of the most popular Facebook casino games, has more than one million monthly users. For players who prefer the social aspects of gambling, Facebook casino games are a great option. However, players whose goal is to accumulate real money winnings will generally opt to play at a traditional online casino.
Popular Facebook Casino Games
As mentioned previously, Slotomania averages more than 1,000,000 monthly users. It is #31 of the top Facebook games of 2014. Doubledown Casino, a free slots game, is listed at #32. It too averages 1,000,000 monthly users. Texas HoldEm Poker is second only to Candy Crush Saga and boasts a whopping 10,000,000 active users each month. We've taken a closer look at three of the most popular Facebook casino games below. These sites are generally free to play and feature great graphics and realistic sounds to enhance the overall gaming experience.
Top 3 Facebook Casino Games
Slotomania – Slotomania, created by Playtika, is widely considered to be the number one social slot game worldwide. Slotomania offers live tournaments where players can engage in real-time with other slots enthusiasts for bragging rights and big prizes. They also offer VIP rewards and mobile games.
DoubleDown Casino – DoubleDown Casino is the only one of the Facebook casino games that offers real casino games for free. Players can experience the top casino slot machines such as the incredibly popular Wheel of Fortune and Cleopatra Slots. Other popular casino games available include blackjack, poker, bingo, and more. New members get one million in free chips. The classic slots games can be played anytime, anywhere via smartphone, tablet or Android device.
Jackpot Party Casino Slots – Jackpot Party Casino lets you play super-realistic slot machine games for free. Popular games include Zeus II, Rome & Egypt, Super Jackpot Party and more. Players can compare scores with friends and enjoy special such as gifting, leveling up, achievements, big wins.
Considering that adults in the UK can now legally play Facebook casino games for real money and that online gambling is now legal in some parts of the United States, there's a chance that real money social gaming will become more readily available in the future. However, until such time, most gamblers that are interested in real money games will need to stick with traditional online gaming sites. Facebook casino games will remain a great alternative if you're just looking for fun and some social interaction.