New Jersey Online Casinos Thwart July 4th Hacker Attack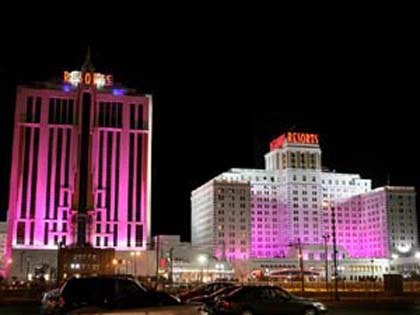 While most Americans were spending time with family and friends celebrating Independence Day, an online hacker launched a cyber-attack against four unnamed online casinos based in New Jersey. The July 4th attack lasted a mere 30 minutes but was powerful enough to shut down all four websites. The hacker demanded a ransom, threatening that if it was not paid, that they would be subjected to an even more powerful attack. Interestingly, the hacker demanded to be paid in Bitcoin, a digital currency that is traded via peer-to-peer networks.
Early last week, David Rebuck, Director of the Gaming Enforcement Division (GED) in New Jersey, released information on the recent attack. The attack began on Thursday, July 2, 2015 and took the form of a distributed denial of service (DDOS) attack. A DDOS attack can shut down a given website by flooding the destination site with data requests for access which ultimately render the website unable to function.
Hacker Attacks Four New Jersey Casinos
Although the initial attack was relatively brief, lasting approximately 30 minutes, Rebuck confirmed that attack was later followed by another threat from the attacker. The hacker demanded that if a Bitcoin ransom was not paid within 24 hours, another attack would take place. This subsequent attack would target the New Jersey casinos and would also affect other businesses within New Jersey and Atlantic City and surrounding areas that utilized the same internet provider for service.
Thanks to the efforts of casino staff and members of local law enforcement, no ransom was ever paid. The DDOS attack was mitigated without resulting in a major denial of service, however each of the online casinos involved did remain on 'high alert' throughout the busy holiday weekend. To date, there has been no further incident.
The online casino websites that were affected were not made public, nor was the amount of bitcoin ransom requested by the attacker which was to be paid by Atlantic City officials. Local and state law enforcement is still investigating the case, but thankfully all player funds remained secure throughout the attack and no player's personal information was compromised.
How New Jersey Online Casinos Thwart Cyber-Attacks
DDOS attacks are not unusual and online casinos are generally very well prepared to handle such attacks without any disruption of service. Because of the high volumes of traffic and the vast sums of the financial transactions that take place at any given time, these online casinos employ teams of IT specialists to handle threats quickly and efficiently. During an attack a player may experience difficulty logging into their account or accessing certain areas of the site, but oftentimes they are completely unaffected and have no idea that an attack has taken place. Determined and highly skilled hackers can create havoc for an online casino over a period of minutes, hours, days, weeks, or more. However, most attempts are easily thwarted and are shut down within seconds.
Why New Jersey Online Casinos Are Safe
Although it is true that online casinos are a pretty big target due to the fact that they are so profitable, they are invariably as secure as any bank. In fact, many of the big online casinos use the same level of security that is used by online banks. If you live in New Jersey and are looking for a safe and reliable place to play, look no further than Caesars online casino. In addition to offering a generous sign up offer, Caesars is also a secure and trustworthy online casino destination.