New Jersey Online Casinos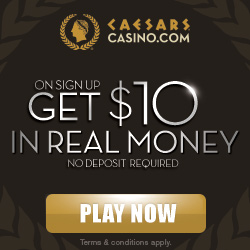 After what has seemed like an eternity, the time has finally come when New Jersey online casinos are now legal for those who live or reside within the states' borders. Anyone that meets the legal age requirement can now register to play as a real money players at one of the fully licensed and regulated New Jersey online casinos. Although it's hard to compete with the entertainment value offered by traditional brick and mortar casinos, New Jersey online casinos still have a lot of appeal. These casinos allow members to play in the comfort of home. The environment is secure, and because there's no need to travel, this option is very convenient.
New Jersey online casinos are expected to generate close to $500 million per year in total revenue. The state has applied a 15% tax on online gambling revenue, which is almost double the 8% Atlantic City tax rate. While Atlantic City casinos must reinvest 1.25% of the land-based gaming revenue into capital projects to create jobs, online gambling revenue isn't subjected to this tax.
Playing at New Jersey Online Casinos
Because online gambling is only legal within the borders of New Jersey you might be wondering how the casinos are able to identify where the players themselves are actually located. The New Jersey Casino Control Commission has taken measures to ensure compliance. One of these measures involves each of the casino websites using geo-location tracking systems. This allows the website operators to block access by anyone residing outside of the state of New Jersey.
Operators of licensed New Jersey online casinos must also ensure that the gaming servers are physically located in Atlantic City. Only Atlantic City brick and mortar casino operators are allowed to offer online gambling services in New Jersey. More than 70 companies applied for a New Jersey online gambling license. One of the casinos that has been officially licensed is Caesars Casino, which is owned and operated by the renowned Caesars Entertainment Group. New players at Caesars get $10 free to try out the casino. There is no deposit required. However, there's also an incentive for depositing players. Members who make the minimum deposit will receive a 300% bonus up to $300. In addition to cash rewards, members of Caesars are also eligible for prizes including event tickets and hotel packages.
Like other New Jersey online casinos, Caesars offers a ton of table games, slots, blackjack, video poker, roulette and more. Although playing from mobile devices isn't currently an option, the casino is working on a mobile application that should be available soon. It's easy to register and deposit and Caesars. There is a step-by-step guide available on the website. There is also an extensive "Frequently Asked Questions" section that will be helpful in the event that you're unable to register for some reason. For example, because geo-location services aren't 100% accurate, it's possible that you won't be identified as residing in New Jersey. This might be due to the fact that your Internet Service Provider is rerouting your internet connection to another location. This is not uncommon and you can simply contact your provider for assistance in rectifying this issue. Situations such as this, and several others are all addressed on Caesar casino's website. Additional support is available via online chat, toll-free telephone, and email.
So, if you qualify to play at New Jersey online casinos, start with the best and take advantage of the generous welcome bonus waiting for you at Caesars Casino!