Wagerworks Casino Software Review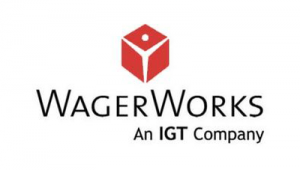 Wagerworks provides operators with a complete turnkey solution that includes gaming software, administrative infrastructure, payment processing, customer support and promotions management, risk and fraud compliance, not to mention integration capabilities with other internet gaming products. They also give casino operators the ability to download select games directly from their server to integrate them within their current software platforms.
Wagerworks software package includes more than 70 classic casino games. Among the most played are their premium slots games, several of which rely heavily on brand recognition. These games include Elvis, Battleship, Monopoly, Wheel of Fortune and Jeopardy. Although Wagerworks doesn't release new games quite as often as some other providers, their new games often include innovative features.
Players have the option of optimizing the graphics on Wagerworks games. Players with high-speed Internet connections are able to enjoy the high quality graphics with no issues. For those with lower Internet connections, the overall quality of a game's graphics can be modified in order to maintain the fluidity of gameplay is unaffected, particularly in terms of the animations within the slots games. Common features, including the option to play for free, play for real, enable audio or disable audio, can all be controlled from within the games themselves.
Another key feature inherent in Wagerworks software is the fact that they give players the biggest starting progressive jackpots in the internet gaming industry. Wagerworks progressive network includes 3 online slot machines and when a player hits any one of the 3 progressive jackpotsthe amount to be won resets to £1.5M making £1.5M the lowest payout offered.
With only 3 video poker machines and just 4 classic slots games offered, in comparison to other software packages available the Wagerworks overall game selection could be considered weak. Furthermore, Wagerworks casinos currently don't accept any wagers from players who reside in the U.S.
Wagerworks Reviewed by OnlineCasino.com on Oct 18. Wagerworks provides operators with a complete turnkey. Wagerworks provides operators with a complete turnkey solution that includes gaming software, administrative infrastructure, payment processing, customer support and promotions management, risk and fraud compliance, not to mention integration capabilities with other internet gaming products. They… Rating: 5