Online Casinos Accepting US Players – Which Ones Can You Trust?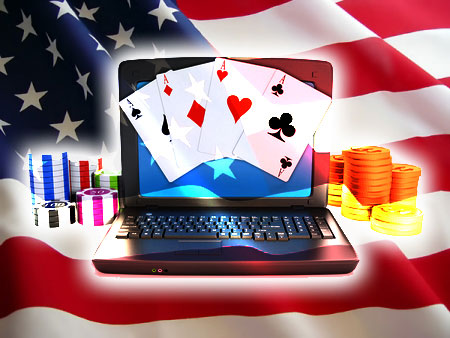 Since the passing of the Unlawful Internet Gaming Enforcement Act in 2006, American gamblers are always on the lookout for online casinos accepting US players. The UIGEA prohibited financial transactions related to online wagering. As a result, many casino operators shut their doors to US gamblers. Instead, they focused their efforts on acquiring players from Great Britain, Canada, Germany, Australia and other countries without any such restrictions. What can be confusing to players is the fact that while a casino might accept US dollars, this doesn't necessarily mean that players from the US are able to register and play.
There are several online casinos accepting US players, but in some cases these casinos are knowingly violating the US anti-gambling legislation. Some of these casinos are legitimate gaming establishments, but some of them prey on US players by employing rogue tactics. Because of this, it's really important to do your research when it comes to online casinos accepting US players. They are not all created equal. Below are some useful tips you can use to ensure that when it comes to online casinos that accept players from the United States, you're making the best choice possible.
How to Find the Best Online Casinos Accepting US Players
The first step you should take is to do your research. You can save yourself a lot of time and frustration just by doing a bit of research online. Lots of casino portals conduct reviews of US casinos and they can tell you a lot. These reviews will tell you how long the casino has been in operation. Casinos that have withstood the test of time are generally a safe option. They can also tell you if the online casino is licensed. Try to identify which software platform the casino uses. Microgaming, WagerWorks, Playtech and Cryptologic don't allow players from the United States. Real Time Gaming (RTG), Top Game, as well as some new software suppliers, are still accepting US players.
Avoid any casino that doesn't tell you if and where they have been licensed. Find out how many customer service options are available at the casino. Look for ones that offer toll-free telephone support in addition to detail. If they offer Live Chat support, that's even better. And lastly, find out if there are any terms and conditions you should be aware of before registering to play for real money. In particular, you'll want to be aware of any possible restrictions that relate to withdrawing your winnings.
Another essential resource you can use when looking for online casinos accepting US players are gambling forums. Forums members often have years of experience playing at online casinos worldwide. They can not only tell you which casinos will allow players from the US to play, but also if these casinos can be trusted. Several forms have a section dedicated specifically to "rogue" casinos. These are online casinos that have engaged in practices that negatively impact players, such as withholding funds or failing to reply to customer complaints. You can usually find a list of the best bonuses for US players as well. So, when it comes to finding online casinos that accept US players, don't be afraid, just be prepared!