Online Gambling Products – Understanding the Differences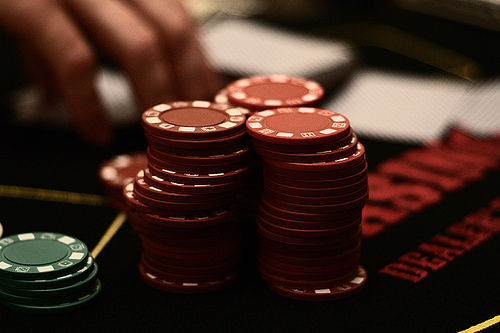 When it comes to gambling on the internet, people generally think of online casinos. However, there are other gambling products, such as sports betting and poker, which are also available online. In fact, sports betting and poker are much more prevalent and generate much bigger revenues than the online casinos. Each of these wagering products has some key differences, which have been outlined below.
Online Gambling – The House Edge
Except when it comes to online casino tournaments, where players compete against one another, gamblers at an online casino bet against the house, just as they do at brick and mortar casinos. Players wager on the outcome of a given event. Should the outcome materialize, the player will be awarded a predetermined payout. Bets can be based on the single outcome of a red number of roulette or on multiple outcomes with different payouts like you'd find in a game of slots. In every case, when it comes to online casino gambling, the house has the edge on the outcome of any game, meaning that the available payouts are less than they would be if the games were completely fair. So, whenever large amounts of online casino players bet over long periods of time some of them will lose and some will win. But regardless, the casino will hold onto a portion of the wagers that are equal to the house edge. There's nothing devious about this practice; online casinos are a business and the house edge is needed in order to help cover the cost of operations. Payouts are declared up front and players can determine for themselves whether or not it's in their best interest to place their bets.
Online Gambling – Sports Betting
Internet sports betting functions similarly to online casino wagering in that they post odds for event outcomes and gamblers wager on the event accordingly. If the player's predicted outcome materializes, they win, if not, they forfeit their wager. Unlike online casino gambling, sports betting outcomes aren't random, they are performance-based. When a particular contestant is expected to be the winner, they will be assigned shorter odds. Considerable skill is required to fix odds because they can be influenced by other factors. Odds at online casinos are fixed; single number bets in a game of roulette always pay 35 to 1, no matter what. In sports betting, odds can fluctuate but those accepted when bets are placed will always stand. Same as with the online casinos, sportsbooks factor the house edge when determining payouts as means of covering costs.
Online Gambling – Online Poker
Online poker is a completely different entity. In poker, players compete against one another. Bets are combined in a "pot," which is awarded to the winner. Instead of a house edge, poker games establish a "rake," which is a predetermined amount of money taken from the pot to cover costs. The poker community has gone to great lengths to be recognized as a skill game. In poker, if a good player is matched against a weaker player, he or she will always be the winner in the long run. However, this doesn't happen too often since weaker players tend to avoid the more seasoned pros and players are most often matched against those with more or less the same abilities.