Responsible Gambling: Guidelines for Playing Responsibly at Online Casinos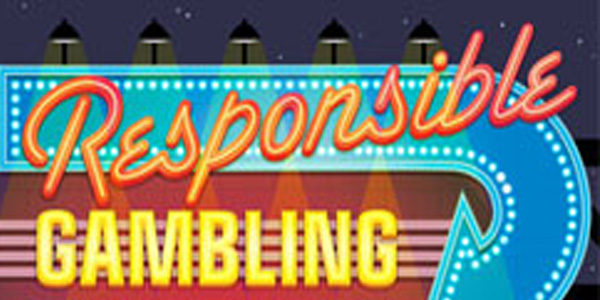 Responsible gambling isn't something to be taken lightly. The repercussions for not doing so can be severe. As Oscar Wilde famously once said, "Everything in moderation, including moderation." This is a great motto to adhere to when it comes to gambling, both online and off. Online casinos are built to provide entertainment, but they are businesses like any other and the main goal is to generate as much revenue as possible. In order to do so, they apply many different marketing strategies to not only lure new customers, but also to keep their current members playing and wagering increasingly large amounts. The media shines a bright light on gambling and they invariably paint of picture of degenerate gamblers who sacrifice family and personal wellbeing in the pursuit of untold riches. This is not entirely inaccurate. Like anything else, whether it be alcohol, drugs, or fast food to name but a few, gambling can have a disastrous effect when not managed in an appropriate fashion. So, just as the Liquor Control Board encourages drinking responsibly, and doctors will advise patients to eat a balanced diet, so too does the gambling industry encourage responsible gambling.
But what exactly is responsible gambling you might ask? Well, it's the kind of thing that might mean different things to different people, but generally speaking, responsible gambling can include some or all of the following principles:
Responsible Gambling Tip #1:
The most important step one can take towards gambling responsibly is to set a firm and fixed budget. Remember, the casinos are designed to encourage you to play longer and bet larger. Don't give in to the temptation. Set aside only the money that you can actually afford to wager. And never chase your loses. If you have a bad run of luck, walk away. You can always come back once you've had a chance to replenish your disposable income.
Responsible Gambling Tip #2:
Land-based casinos have no windows and they pump oxygen into the rooms. This makes it difficult for players to track how much time they are actually spending in the casino. It's also easy to lose track of time when playing at an online casino because of the comfort and convenience it provides by being accessible from any location with internet access. Just as you would set a limit on your bankroll, set a reasonable time period for gambling. Put an alarm clock next to your computer, or set your phone to send you an alert. When you are tired your judgment won't be as solid as it might be when you are feeling refreshed. By allocating a specific period of time to your gambling activity you are more likely to win because your mind will be sharp.
Responsible Gambling Tip #3:
Remember that these are just games and that gambling is meant to be fun. Unless you are a professional gambler, gambling should be treated as a hobby, not a job. The house always has an edge and the more and longer you play, there's less of a chance that you will come out ahead in the end. Winning should be fun. If you only play with money that you can safely afford to lose, then the occasional wins will be that much sweeter.
If you ever feel that you're losing control and can no longer gamble responsibly, seek help immediately. Gambling addiction is like any other type of addiction; it can have a disastrous effect if left untreated. There are many organizations ready and willing to provide support and guidance for you or any family member or friend that might be struggling with a gambling addiction. Licensed casinos are required to provide their members with information on these various support services. Links are readily available on the casino websites and if you are unable to locate them, simply contact their customer support team for assistance. While it's true that the casino might benefit from a player's addictive behaviour in the short-term, in the long run they are much better served by encouraging responsible gambling and helping their customers gamble in moderation.