Social Casino Games: MyVegas Slots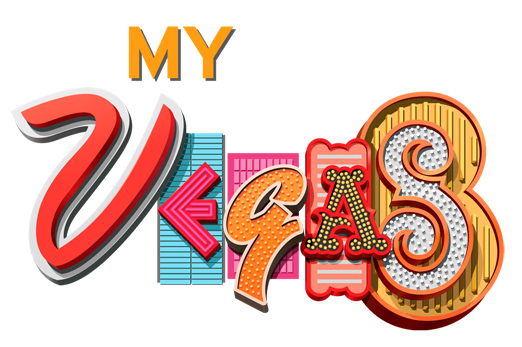 Social casino games continue to be among the most rapidly developing game genres and they have become a staple for casual gamers on social networks worldwide. It's anticipated that social casino games will generate $4.4 billion dollars in 2015. One of the most popular social casino games, MyVegas, is a pioneer in this space. MyVegas differs from other social casino games because, although it is free to play, the game offers players real-word rewards.
MyVegas Social Casino Games History
MyVegas launched their social casino games in May of 2012. Their membership consists of more than 4 million players. Approximately 250,000 members play on a daily basis. By the close of last year, players had redeemed upwards of $10 million dollars in real-world prizes. Although these numbers may seem comparatively small to other social casino games, like those powered by Zynga, now that MyVegas is available on iOS and Android devices, these numbers are expected to double or even triple.
MyVegas was developed by Playstudios, a California-based company. CEO, Andrew Pascal, has a wealth of experience in the online gaming sector. Pascal's resume includes serving as the President of Wynn Las Vegas and CEO of WagerWorks. With Pascal at the helm, MyVegas has partnered with MGM Resorts International. This alliance allows MyVegas' social casino games to provide players with rewards like free rooms at MGM hotels such as Mandalay Bay, The Mirage, and the Bellagio. Other program partners include the House of Blues, Cirque du Soleil, and the Sugar Factory.
MyVegas Social Casino Games Features
MyVegas' social casino games are modeled after the real-world Las Vegas casino experience. Like the Las Vegas casinos, MyVegas games feature unique themes and bonuses. By tying the games to real-world rewards, players are exposed to the big Las Vegas brands like never before. The games themselves are free to play (although players do have the ability to spend money if they choose). However, there's no option to "cash out." Rewards are only distributed in the form of comps provided by strategic partners. Consequently, this is one of the only social casino games where online community members have an opportunity to coordinate travel plans and rewards and meet up in real life.
Like many other social casino games, players at MyVegas start with free chips and work towards advancing through various levels of the games. Max bets and auto-spins help to unlock the different levels and access to more chips and loyalty points that can be redeemed for rewards. These rewards can range anywhere from a one-night stay at the Monte Carlo hotel for 1500 points to choosing the song to accompany the famous Bellagio fountain show for one million loyalty points. Additional rewards include complimentary buffet meals, tickets to shows, and more. These offers change from time to time, as does the list of partners so players must check the offers regularly. If that's not enough, players do have the option to purchase credits through the app as well.
MyVegas also features mySTRIP. This is system that gives rewards based on the completion of assigned tasks such as collecting predetermined symbols on slot machines and winning a certain number of max bets. Completed tasks launch new ones and propel players down a virtual Las Vegas Strip. These unique components combine to provide uniquely engaging social casino games. With MyVegas, playing free social casino games has never been so rewarding.