Mark Pilarski
»
Back to advice from online gambling experts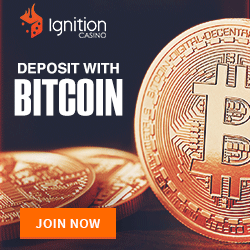 As a recognized authority on casino gambling, Mark Pilarski survived 18 years in the casino trenches, working for seven different casinos. Mark now writes a nationally-syndicated gambling column, is a university lecturer, author, reviewer and contributing editor for numerous gaming periodicals, and is the creator of the audiobook series on casino gambling, Hooked on Winning.
Dear Mark, Playing recently with a friend, I noticed he was getting agitated with the dealer. But instead of leaving, he challenged this rude dealer, figuring he will get his just revenge by beating him out of his money. Anyhow, you can probably figure out what happened. He ended up leaving his money behind. What advice would you give my busted friend? William B. Sometimes the best response to stormy weather is to unleash your own tempest. But against a well-financed cantankerous dealer, trust me, you will not restore equilibrium. Your...
Read More
Dear Mark, If you had just $100 left to bet in a casino, how would you wager it? Doug D. You should have asked me earlier, Doug. The casino's mission is twofold: first, to empty your wallet, and second, to keep you smiling. This was best described by Bob Stupak, a former casino operator in Las Vegas, when he told U.S. News and World Report: "It's our duty to extract as much money from the customers as we can and send them home with a smile on their face." If you are down to your last $100, the casino's goal is accomplished. Except, Doug, I...
Read More
Dear Mark, You advocate in your column tipping the dealer. I've only been playing blackjack a short time but never realized dealers also merited tips. How customary is this procedure? Joseph P. If casino owners could finagle it, monkeys would be dealing blackjack. All dealers at one time or another have heard management tell us to "shut up and shuffle. I could get a monkey to do this job." To date, no casino has successfully trained a chimp to replace a dealer. The chimpanzees don't quite have the splitting rules down yet, can only make even...
Read More
Dear Mark, Although you state it is a terrific bet, I generally do not make a pass line wager on a crap game. Instead, I prefer betting specific individual numbers. The crap table offers different opportunities: A buy bet, a Place bet, and a Lay bet. Of these three bets on a crap game, which do you recommend? Scott H. Among the wagers you mentioned, Buy, Place, and Lay, one is respectable (Laying the 4 or 10), one is your checkmate play, (Placing the 6 or 8), and all the rest are sometimes called tired trotters. Let's poke about a bit, Scott,...
Read More
Dear Mark, I find playing poker fascinating, but I'm just getting started. I saw a book called Poker for Dummies (that's me). Would you recommend it? Cal M. Hey, Cal, my wife states that being a Guy and a Dummy is redundant and should not be used in the same sentence. Anyhow, in an earlier column I mentioned Lou Kreiger's Hold OEm Excellence as my personal favorite for fostering poker skills. I see that Kreiger co-wrote Poker for Dummies with Richard Harroch. Having already thumbed through it, plus being a fan of his witticism and knowledge, I...
Read More