Professor I. Nelson Rose
»
Back to advice from online gambling experts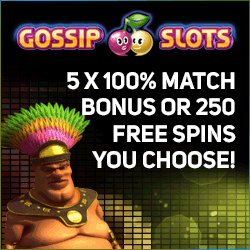 Professor I. Nelson Rose is an internationally known scholar, public speaker and writer and is recognized as one of the world's leading authorities on gambling law. A 1979 graduate of Harvard Law School, he is a tenured full Professor at Whittier Law School in Costa Mesa, California, where he teaches one of the first law school classes on gaming law.
The world of online slots is rapidly growing. There are more designs, rewards, and play opportunities today than ever before. If you only have a look at our slots section, you'll see what I mean. With the constantly increasing demand for newer and better game software, new ideas come to life and more online games emerge. The question that often arises when talking about slot machines online is how they compare to those at land-based casinos and which are better to play. Whether or not you like playing online slots and which of the two you...
Read More
The major obstacle to any Internet gambling operation is not the law or even the costs of doing business. It is getting customers. Add to this the limited number of ".com" and ".net" names available, and it is easy to see why there have been more lawsuits over brand names than over any other issue connected with online casinos. The most interesting recent case involved a suit by the company that owned the Rio All Suite Casino Resort hotel-casino in Las Vegas ("RIO") against a company calling itself Rio International Interlink ("RII"). The suit...
Read More
The District Attorneys' offices in Nevada are threatening to charge gamblers who don't pay off their markers to local casinos, with felonies. Law enforcement officials do not normally act as collection agencies. But two recent decisions from two different courts in Nevada have indicated this practice may be legal, or at least there is nothing patrons can do about it. The first case arose when Matthew H. Fleeger began a series of disastrous gambling trips in November 1997 to Caesars Palace in Las Vegas and Caesars Tahoe. Fleeger filled out a...
Read More
Politics has always played an important role in the making of gaming law. But one of the most blatant attempts to use, or rather to misuse, the political system in the name of controlling gambling took place following the atrocities of September 11th. Representative James Leach (Iowa-R.) has been trying, unsuccessfully, for years to push his "Unlawful Internet Gambling Funding Prohibition Act" through Congress. The bill would make it a crime to transfer funds electronically, as with a credit card, in connection with any "illegal" Internet...
Read More
[Please note: I am a consultant for the Arizona Department of Gaming. The opinions expressed in this column are my own and do not represent those of the Department nor the State of Arizona.] With more than 100% of the precincts reporting, voters in Arizona have decided to keep their Indian casinos just about the way they are. The vote count is close and still subject to change. In fact, it has to change, because the unofficial count has 19 precincts reporting in Graham County, which has only 18 precincts. Still, the margin for the winning...
Read More
On March 9, 2000, the Nevada Supreme Court ruled, 3 - 1, that the Monte Carlo Casino in Las Vegas had to give Richard Chen the $40,400 he won by counting cards at blackjack. The Opinion marks a turning point in the increasingly nasty war between casinos and card counters. But, in the long run, it may not be the good news it appears to be for professional players. Although there were a few isolated earlier skirmishes, the battle began in earnest in 1962, with the publication of Beat The Dealer by Edward O. Thorp, Ph.D. Thorp, a mathematical...
Read More
Woody Guthrie said: "Some rob you with a six-gun, some with a fountain pen." But, you do not usually find someone trying to do both. On Dec. 21, 1998, Mark A. Merrill robbed a bank in Peotone, Illinois. A month later, he held up the First National Bank of Illinois in Mokena. He managed to make off with almost $22,000. But he did not get far. Merrill pleaded guilty to the two bank robberies in March 1999. In August, he was sentenced to serve 63 months in prison. Now, if you are sitting in federal prison for more than five years, you have a lot...
Read More
The big winner of the November 2002 elections was legal gambling, particularly state lotteries and slot machines. Arizona voters again shouted their approval of their state lottery, voting 73% - 27% to renew it for another ten years. North Dakota and Tennessee finally gave in. The Peace Garden State, which had rejected a state lottery in 1986, voted to join the multi-state PowerBall. The vote in Tennessee to amend the State Constitution to create a state lottery is even more significant. Legal gambling there has been off and on. Most recently,...
Read More
After losing the Republican presidential nomination to George W. Bush, Arizona Sen. John McCain took up a new crusade - sports betting. The media reported McCain's crusade as if this were the first time the federal government confronted Evil Gambling and Organized Crime. In fact, about once a decade some senator or representative trying to make a name for himself pushes for federal laws along these lines. In the 1930s, it was Sen. Royal S. Copeland of New York, who introduced the federal Anti-Racketeering Act. In the early 1950s, Sen. Estes...
Read More
It is possible to get in trouble with gray market gambling, but you really have to work at it. One good way is to thumb your nose at the cops. The latest to learn this sad lesson are three Internet gambling websites: Alohacasino.com, Royalclubcasino.com, and 7sultans.com. They were sued by New Jersey Attorney General's divisions of Gaming Enforcement and Consumer Affairs. The allegations in the complaint include everything from violating the State Constitution's ban on gambling to the "unconscionable commercial practice" of advertising to...
Read More
Players wager billions of dollars online each year. Almost all bets are funded, at least initially, by credit cards. Companies like Visa get a piece of the action every time their cards are used, without risking a player getting a hot streak. Yet players are finding it more and more difficult to make a deposit, let alone an actual wager, on a gaming website, using their credit cards. The largest banks, including Citibank, Bank of America and Wells Fargo, will not let their credit cards be used for online gaming. The situation is not limited to...
Read More
Can you be dragged across the country, or the world, forced to defend yourself in a foreign courtroom, merely because you have a site on the World Wide Web? Judges around the U.S. are being asked that question in cases that often involve Internet gambling. The most recent example is a lawsuit filed by the National Football League against Ken Miller, doing business as the web site nfltoday.com. Miller is a resident of California and nfltoday.com, if it is located anywhere on Earth, is in California. The NFL is a New York company with New York...
Read More
Is compulsive gambling a disease? The prevailing view in the law is that gambling is a vice. Compulsive gamblers who destroy their lives may be pitied, but they are punished for their moral weakness, not treated. In this view, telling judges or juries that defendants committed crimes to feed their gambling habits is worse than useless. Not only is it not a legal excuse, but now prosecutors can point to a motive. In 1980, the well-settled law making problem gamblers liable for their crimes was rocked by a declaration from the medical world. The...
Read More
Now there are only two: On November 5, 2002, voters in Tennessee amended the State Constitution to create a state lottery, leaving Hawaii and Utah as the only states without some form of legal gambling. Across the nation, the election showed voters are becoming more comfortable with legal gambling. More pro-gambling candidates for major office won than at any other time in history, and proposals to renew or bring in gaming triumphed. The November 2002 voting will be remembered as one of the few times that the party in power in the White House...
Read More
The November 2002 voting will be remembered as one of the few times that the party in power in the White House also gained control of both houses of Congress in a midterm election. But the biggest winner may have been the gaming industry, which will see renewed growth in racinos, state lotteries and tribal casinos. Massachusetts: Mitt Romney (R.), the next governor, supports putting gaming devices at racetracks to help balance the budget. Holyoke voted 59% - 41% in a non-binding referendum to support bringing a casino to the town. Michigan:...
Read More
While the media focused on the close race between Al Gore and George W. Bush for President, little attention was given to other contests in the November 2000 election. Legal gambling was directly and indirectly involved in some very close races, including ones which also required recounts. The National Coalition Against Legalized Gambling sends out a self-congratulatory (and fund-raising) newsletter to its followers after nearly every election. The Rev. Tom Grey, Executive Director, portrayed the results of the Nov. 7, 2000 races across the...
Read More
California Gov. Gray Davis keeps professing he is against the expansion of legalized gambling. He may be. But you certainly would not know it by his actions. Gov. Davis is responsible for making the following forms of gambling legal in the nation's largest state: Casino slot machines, from three reel to video poker. Casino banking card games, including blackjack and Carribean Stud. Off-Track Betting ("OTB") by telephone by Californians on horse races, both thoroughbred and harness. Internet wagering by Californians on horse races. Telephone...
Read More
Law-makers around the world are beginning to agree with casino executives that drastic measures are needed to prevent skillful players from beating the game of blackjack. State legislatures, casino regulators, attorneys general and judges have let casinos impose special rules against card-counters which would have been unthinkable as recently as ten years ago. Examples can be found virtually everywhere blackjack is played for money. A case gaining worldwide attention has been pending in Australia for more than a year. On May 4, 1999 Andrew...
Read More
Nevada is the only state in the United States, and probably the only government in the world, to conclude that players are making wagers -- when they are not making wagers. Everyone knows what gambling is. Judges and lawyers may use words such as prize, chance and consideration. But you do not have to have studied gaming law to know that gambling occurs when players risk something of value, with the understanding that they will be paid if they are correct in predicting the outcome of an uncertain event. If one of those three -- elements,...
Read More
The new Millennium has begun with a new controversy for legal gaming: whether some slot machines might be unduly attractive to children. The issue became news in October, 1999, when the Nevada Gaming Commission (ANGC) made public its growing unhappiness over gaming devices with cartoon themes. In December, the NGC circulated proposed regulations. On January 27, 2000 the NGC met and adopted amendments to NGC Regulation 14, prohibiting slot machines with themes derived from products marketed to children. The mass media loves stories like this....
Read More
Many Nevada casinos have decided that Internet gaming is not just going to go away. As with Indian gaming, they have abandoned years of wishful thinking, arguing for prohibition, and have finally adopted the position that the industry should be regulated. So, in June 2001 they persuaded the Nevada Legislature and Gov. Kenny Guinn to enact a law legalizing online casinos. The new law, Assembly Bill 466, is a typical piece of Nevada legislation. In Clark County (Las Vegas), the only establishment which can operate Internet gambling games is "a...
Read More
State legislators are playing a kind of Russian Roulette with gaming taxes. Only the victims are casino workers, investors, owners and their patrons, who did not even know they were playing the game. The rules of the tax game are simple: A state legislature first legalizes some form of casino gaming, starting with a reasonable tax rate. Licenses are issued and the lucky licensees pour in millions, or hundreds of millions, of dollars, buying land and building casinos. Only after the gaming establishments are up and operating, does the...
Read More
The California State Legislature almost voted to reinstate Prohibition. The last time we had Prohibition, 1919 to 1930, it was prohibiting "intoxicating liquors for beverage purposes." This time, California is going after gambling on the Internet. The proposed California laws would actually go further than the old Prohibition. The 18th Amendment to the U.S. Constitution only attacked the business-end of the booze trade. One bill, which passed the California Assembly 61-2. would have not only made it a crime to have anything to do with the...
Read More
Internet gambling is exposing inherent weaknesses in some of the world's largest governments; conflicts that cannot ever be completely resolved. In the old, old days (around 1996), it looked like the Great Divide was between the large countries in the Northern Hemisphere, and everyone else. The United States Congress was considering bills which would have made even making a bet online a crime, while island nations and states south of the Equator were issuing licenses. By 1998, the U.S. appeared to be standing alone. Proposals in Congress to...
Read More
California Gov. Gray Davis recently authorized what may be the second largest expansion of legal gambling in the history of the United States. At the same time, he brought legal Internet gambling to a significant percentage of the country's population. Of course, nothing can compare to Gov. Davis's campaign for Prop. 1A and the dozens of tribal-state compacts he signed. Within ten years, California will surpass all other states, including Nevada, as the nation's largest casino market. Gov. Davis's legalization of Internet gambling may be not...
Read More
Casinos are the only businesses which make money by beating their own customers at games of chance. The operators of lotteries and parimutuel betting do not care who wins or loses. With casinos, however, the house cares very much who wins. The casino participates as a player covering the bets of the other players in every hand. Under the rules of every game the casino has a built-in advantage over every other player. Blackjack is a percentage game because the player goes first: The house wins, even if both the player and the casino dealer...
Read More
The following Notice has not been approved by any government official. (In fact, some of them would probably be unhappy to see this warning published.) WARNING TO ALL CASINO PATRONS: If you win big, are a high roller, or do anything that a casino or the government regards as suspicious, you will be reported to the U.S. Treasury Department's Financial Crimes Enforcement Network, commonly known as FinCEN. The information will be made available to the IRS and your local law enforcement agency. Expect your taxes to be audited. If you are ever...
Read More
The Legislature and Governor of the state of Washington recently passed a law warning us about the dangers of... Muslim terrorists with box-cutters? No. Anthrax on postage stamps? Guess again. Global warming? West Nile Fever? AIDS? Nope. The lawmakers have decided that the threat facing the citizens of the great northwest is... Playing bingo too often Actually, Washington state has always been afraid of too much bingo. Until this year, most bingo operators were prohibited from even offering the game more than three times a week. Of course, the...
Read More
Sometimes you just get a bad feeling about someone. When you are working in a casino, it might be a player making bizarre bets, like hitting on 19, and winning; or a guy who looks like he is aching for a fight; or a small group, hanging around the slot machines, blocking the security cameras. Can you order them off the property, and tell them not to return or they will be arrested for the crime of "defiant trespass"? As with much of the law, the problem is not whether you are right or wrong. The question is: Do you really want to be a...
Read More
The Los Angeles Times broke the story at the end of May, 2001: The Walt Disney Co. is backing a pay-to-play online gaming venture. Disney's partner, Skillgames, was supposed to officially launch its website, Skillgames.com, in 2001 "amid a multimillion-dollar promotional blitz." This particular project may have evaporated into the vaporweb. Www.skillgames.com no longer exists. But the question remains, is Disney gambling on gambling? Disney executives say, "No." A visit to the website in May 2001 showed they are probably right. I was able to...
Read More
In New York, it is not a crime to make a bet. But does that mean that betting in New York is legal? This may sound like legal hair-splitting. But the U.S. Supreme Court recently refused to overturn a lower court's decision that betting does not have to be a crime to be illegal, resulting in a felony conviction for Jay Cohen, with a probable 21 months in prison. This legal technicality is also what is stopping companies like Caesars from opening up Internet casinos and taking bets from Americans. Cohen was the president and co-founder of one of...
Read More
A new casino competitor is coming to America: the bingosino. Bingo is already being played on video screens. These gaming devices are about to become virtually indistinguishable from video slots. They will be joined by other machines and fast-action table games, giving bingo halls, especially those on Indian land, the look and feel of casinos. These revolutionary new games come from the minds of inventors, and their lawyers. The legal fights are usually over the definition of "bingo." The door was opened by Congress, when it passed the Indian...
Read More