Spencer Uncensored
»
Back to advice from online gambling experts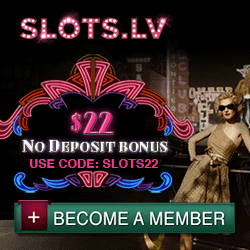 Spencer Andrews is the Editor of OnlineCasino.com and has been involved with gambling online since its inception. Spencer is involved with the day-to-day issues related to OnlineCasino.com and those relating to the online casino industry as a whole. These articles have been written to answer questions posed by you, our OnlineCasino.com visitors.
Many gamblers are not sure of how Roulette is played, and shy away from the game because of it. That's understandable, but once you understand the rules, you'll have a hard time staying away from the pit. Roulette is very simple and requires no skill whatsoever. Simply lay your chips on the numbers, lines, colors or boxes and the game takes care of itself. Basic Strategy: So what about Roulette betting systems? There dozens of Roulette systems and most consist of simply recognizing streaks and taking advantage of them by "clocking" past spins....
Read More
In every poker hand you enter you are faced with several choices on each betting round. These choices or options, if you will, are crucial, and will ultimately decide your fate for the day. If your most common poker ploy is checking and calling then it is time for you to immediately change that, for you cannot win on a consistent basis by playing this style. "Calling stations", as they are referred to are weak players. Calling a bet at any time after the flop and turn card is just simply bad strategy and will, for the most part, get you into...
Read More
There are some important things you need to keep in mind even before you play at an online casino. Follow the steps in our Dos and Don'ts of gambling online to make sure that you are ready to play. DO Do - Research the casino you want to place a bet. Do - Learn if the casino a member of an independent industry association? Do - Make sure that the contact information for the casino is accurate and easily accessible. There should be an e-mail address and phone number posted in an obvious location on their website. If the response time is as...
Read More
What are the most common concerns people have regarding online casinos? Basically people need to understand the key differences between land-based, and online casinos. First, the speed at which the games are played online are FAST. You can play about 25 to 30 hands of Blackjack in a land-based casino, as opposed to roughly 125 to 150 hands in one hour online. That is five-times as fast. That means that if the cards are hot, you can win real big real fast. Conversely, if they are cold, you could lose in a hurry. Bet What You Can Afford Next,...
Read More
Opponents of the online casino industry claim that the potential for increased addiction exists when making their case to banish Internet gambling from cyberspace. But is this a justified claim, or simply a method used by activists to further a cause by using figures known to be less than fallible. One of the main arguments included in the proposed Internet Gambling Prohibition Act (S. 692) is that the potential for gambling addiction is increased dramatically due to the relative ease of access people have to the Internet and online casinos....
Read More
Besides bribing a pit boss, counting cards is really the only way to beat the house at blackjack. While this gives you only a slight advantage (which decreases with multiple decks) , it does tip you off as to when you're more likely to win or lose, allowing you to bet a little less moronically. First, you need to learn the game. Would you hit on 16 when the dealer is showing a 6? If you said yes, then please go buy a book on blackjack. If you said no, continue. You're going to keep one number in your head. Start from zero with a new deck and...
Read More
Craps is arguably the fastest, most dynamic of all the casino games - gamblers seem to either love it or hate it. It seems in just a matter of a scant few rolls, you can win a large amount of money; but just as quickly you can lose it all. Craps can be a dangerous game. However, unlike other games of chance, it does matter where you bet your money. The best pass bets to make are Pass and Don't Pass, and Come and Don't Come, with or without Free Odds. In craps there are no guaranteed systems. Here are a few tips that will help you win...
Read More
There is a basic rule of thumb every gambler should keep in mind when playing online. When I say basic, I mean basic --- one that should be common knowledge to new and veteran gamblers alike and it isn't a strategy that will make you a better player or increase your bankroll. Just as you would --- or at the very least, should --- keep a list of your usernames and/or passwords for everyday access to conveniences such as ABM's, frequently-visited sites, message boards, newsletters, dial-up accounts, or long-distance calling cards, you should...
Read More
Blackjack is a favorite amongst casino operators, yet this misunderstood game is one of the most avoided games by players at large. The reasoning for this odd stance is threefold. Many players simply don't understand the while others are hesitant because they are afraid of embarrassing themselves in front of other players. But the biggest misconception causing players to miss out on one of the best games offered at a casino is the perception that the house owns an excessive edge. But, if you can play Blackjack by the book, you can pare the...
Read More
No, this isn't the main event card at Caesar's Palace. It's the fight between Internet casinos and the traditional land-based alternative for the public's gambling dollar. The question is: Which is better? Both have unique and powerful advantages weighing in their favor. But while they are very much similar, they couldn't be further apart. The biggest advantage that a hotel-casino in Las Vegas, for example, has in its favor is the atmosphere. Try as they might, the biggest and best online alternative will never be able to replicate the...
Read More
You've read every piece of strategy; listened to every word of advice; and played the tables several times over. Think you're ready to bust the bank? Unless you have an attitude to match your know-how, your casino skills are worthless. The single-most important part of a player's game plan, is understanding that unless you can keep your emotions in check, all of the knowledge in the world won't keep you in the black. There is nothing that a player can't learn about the strategy of gambling that isn't available in a book. Understanding the...
Read More
So you think you're ready to play at an online casino? If you've already done your homework then a little help from Lady Luck is all you'll need. However, if you've simply been swayed by dreams of gigantic jackpots and cascading coins, you'll want to take a moment to consider the following tips because, contrary to popular opinion, not all online casinos are created equal. In fact, the differences between them can add up to big winnings, or big losses, depending on where and how you play. With more than 1,400 casinos currently online and more...
Read More